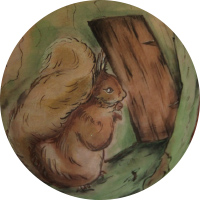 INDIVIDUAL DESIGNS TO SUIT YOU
ONE OFF PAINTING
One off painting around 38 weeks or growing bumpalicious packages
PHOTOGRAPHY PACKAGES CAN BE ARRANGED
'Belly art' is a unique way to celebrate your precious pregnancy and a relaxing way to capture this special moment in time. It also makes a perfect baby shower gift.
We will contact you to discuss painting ideas prior to your appointment. This helps us to create your perfect design whether your style is floral, abstract or comical. The sky's the limit.
I absolutely loved the experience that Magical Masquerade provided. The whole process brought my family closer together as my baby jiggled during the belly painting session. And as we posed for photos afterwards we now have a keepsake momento of our special artwork. It was truly a work of art I loved it!
We had an awesome experience hiring Young At Art for my daughter's birthday party where the kids all did a collage on canvas. It was such a good way to keep the kids entertained for an hour to 1 1/2 hrs and most importantly, they all loved it and got to bring their creations home with them after to put in their wall! So definitely a win-win. Highly recommended if you're looking for a party or even their art classes during school term and holidays! Our kids have done both and always look forward to it.
Magical Masquerade were a vital part of Auckland Arts Festival Family Day.  Their beautiful face paints were eagerly sought after by children and adults alike and they did gorgeous, individual work really quickly!  They are an asset to any occasion and great to deal with!